We've added a new campaign to the Reviewers dashboard: "Only 1 review needed!" As the name suggests, this lists all the games on the site that have 2 reviews, and therefore only need 1 more review to get ranked.
There are plenty of other games without ranks, but these ones should be the easiest ones to start with as they only need 1 review.
Partners who are registered on the site can go to the Reviewers dashboard and click onto the new campaign link on the right-hand side.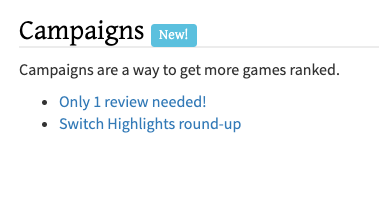 Want to join?
If you have a website with Switch reviews but you're not already signed up as a reviewer, get in touch here.
If you're an existing partner but you're not registered on the site, get in touch here.
How campaigns work:
The list will keep track of which games you've already reviewed, and which ones reach the 3 review requirement at some point in the future - when that happens, the status will change to "Complete".
You can sort the list by the most recent releases, or see which games have the highest scores based on existing reviews. For instance, the games shown below are rated quite highly from 2 reviews, and could be games worth checking out - but we need a third score to get a balanced view.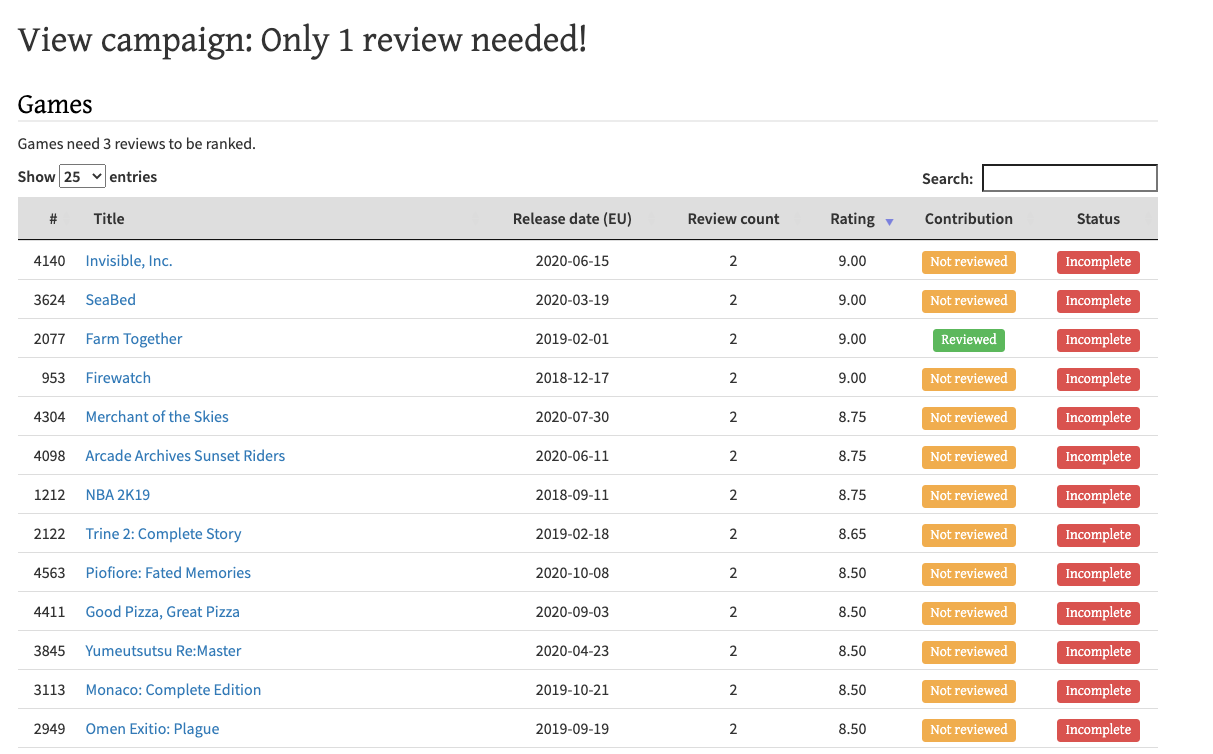 We'd love to get your help with these - and if you're a publisher of Switch games that don't yet have reviews, get in touch with our partners here.
Thanks for your help!