Time to check in with how our turnip prices did last week. Previous weeks if you missed them:
This week we added a couple more people to the group. How did everyone do?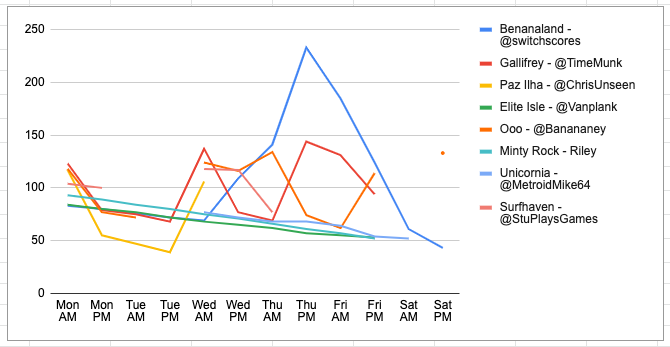 My turnip price came out on top this week, peaking at 233 on Thursday afternoon, and 185 on Friday morning. Luckily, I sold at the peak, as did a couple of others in the group.
Everyone else's prices stayed below 150 all week, with only Gallifrey and Ooo coming close to that level. Three islands in the group never hit 100 for the entire week: Unicornia, Elite Isle, and Minty Rock fell into that category.
Unicornia and Surf Haven both had shop closures on Tuesday.
Here's a link to the Google sheet where we're tracking all the prices. Use the tabs across the bottom to move between weeks.
Week 3 profit report
This week, I got lucky and sold on my own island at what turned out to be the highest price. Here's how I did for the week:
Purchase price: 94
Turnips purchased: 1500
Total investment: 141,000
Sale price: 233
Total sale: 349,500
Profit: 208,500 (just under 250%)
So while my profit percentage was down on last week, when I made over 300% profit, this week's investment was higher - so the return was greater.
Week 4 investment
I've bought the same number of turnips as I did last week - 1500 turnips, for a slighter lower price of 93 bells (it was 94 bells last week).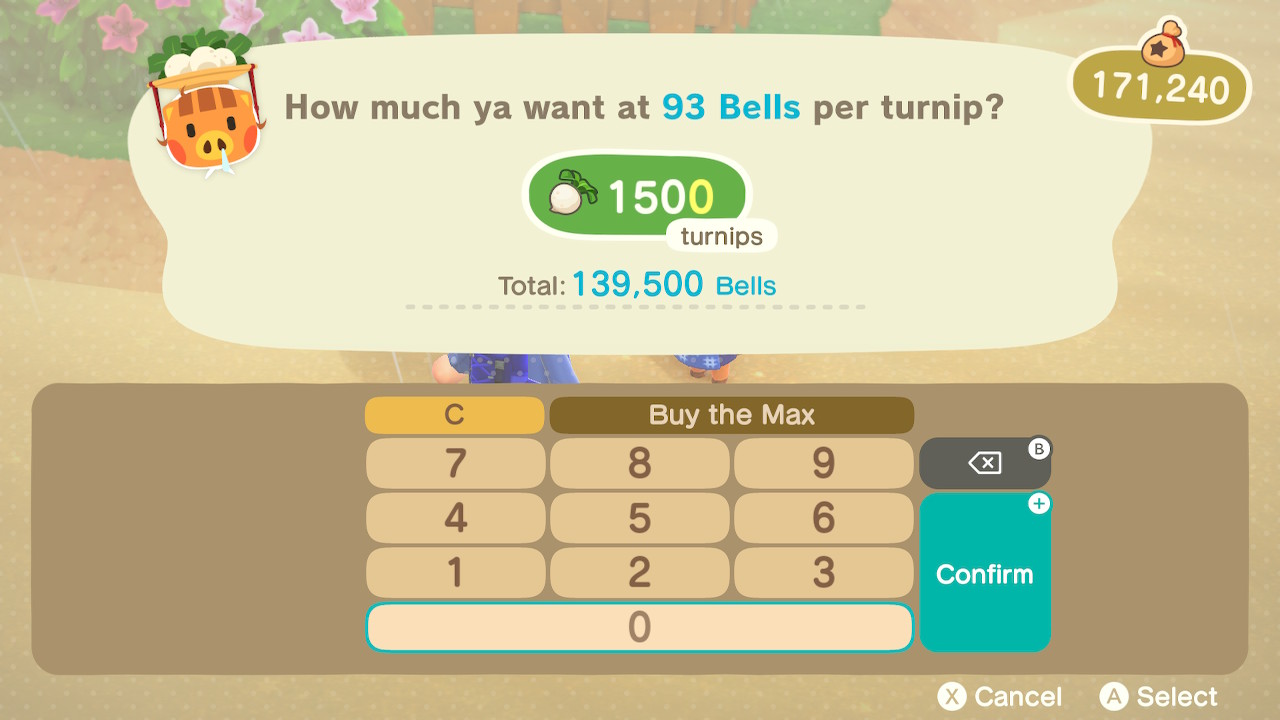 Purchase price: 93
Turnips purchased: 1500
Total investment: 139,500
How did you do last week? What's your investment this week?